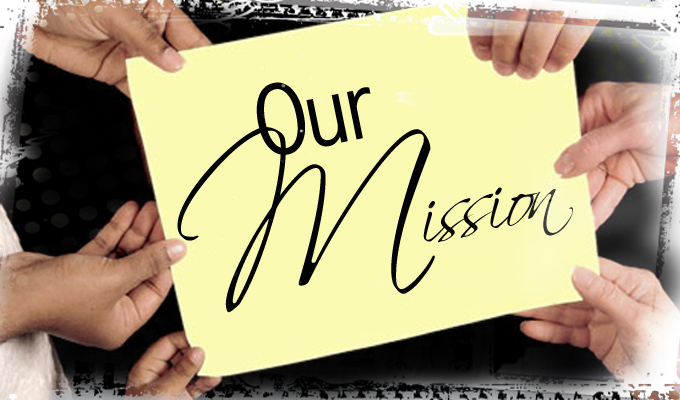 Our mission at Faith is to follow Jesus and build people as He transforms our lives. We do this by creating intentional environments where people are encouraged and equipped to encounter God, be meaningfully connected to others and carry out God's mission.
We envision a community of Christ followers living out God's mission in our world.


We believe our role is to create and offer intentional environments that keep us open and available to the work of God in our lives where spiritual transformation can take place. Listed below are such environments…places where natural transformation into Christlikeness occurs if we are willing to engage our hearts and encounter Jesus in them. These can be remembered by the acrostic P.R.I.M.E.
Personal: We are transformed by intentional spiritual practices (1 Timothy 4:7-8)
The intentional practice of a spiritual discipline such as scripture reading, prayer, solitude, or fasting are environments where we train our hearts to remain open and surrendered to the fresh, on-going work of the Holy Spirit. They are not "spiritual principles" or "moral guidelines" we perform as a way to go about improving our condition. They are not a formula we follow so we can harness divine favor or look godly.
Relational: We are transformed in relationship with one another (John 17:20-21)
Being formed in Christlikeness for kingdom purposes is always lived out and made complete in community. Communities of grace define who we are and how we shall live in trust, love, grace, humility, dignity, and justice. Biblical truths and message are hammered out on the anvil of faithful community living…in an environment of ongoing nurture through relationships of trust, vulnerability, modeling, and accountability.
Intellectual: We are transformed as we apply Biblical truth to our mind and heart (2 Timothy 3:16, 17; Colossians 3:16)
Encountering Jesus engages both intellect and revelation. The teaching and preaching of sound doctrine, adhering to the authority and inerrancy of Scripture, is absolutely essential. Yet, believing that the head and heart are to be integrated and not divorced, the goal is never about just obtaining more information. Transformation of mind and heart comes to us through wisdom and revelation. What we discover is that we need both.
Missional: We are transformed when we give ourselves away for the sake of others (Colossians 3:17; Ephesians 4:11-16)
The fuller life in Christ comes not only as we give attention to our own growth but largely as we give ourselves away. As align ourselves with the person and work of Christ…in becoming his disciples…our actions naturally flow out of heart like his in demonstration of the love that has shaped us. In fact, Christ is not fully formed in us until it finds its greatest expression in love and sacrificial service for others. Compassionate acts come out of hearts of compassion. Acts of compassion cannot just be programs that come and go…they must become the stuff of our everyday lives as God's people on mission.
Experiential: We are transformed through encounters with Jesus that mark us forever (Colossians 1:27)
While the process of spiritual formation is life long, there are moments and places of encounter with Jesus that transform us. Whether it is in corporate worship or on a mountain top, a majestic cathedral, an ongoing personal trial, or unexplained suffering, there are moments of encounter with the divine that defy explanation and yet mark us…and we are never the same again.

---

It is our desire, hope, and prayer that whether you are a seasoned traveler or one who has yet to take a first step, you will experience the daily miracle of a transformed life within and among those who want to follow Jesus into His likeness.